Gem Diner People
Anthony LaLone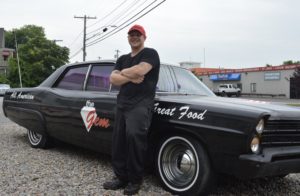 Anthony Lalone is the General Manager for The Gem Diner. He not only runs the day-to-day operations including ordering supplies, scheduling staff, and cleaning but you can also find him on the line expediting orders.  He has a passion for customer service and excellent food.
When he is not working behind the scenes you can find him at the gym lifting more weight than you thought was possible. Plus he is a dad to Charlie who is his beautiful baby daughter.  The Gem is a family diner and Anthony is the second generation of LaLones at the helm of this Syracuse landmark.
Doug LaLone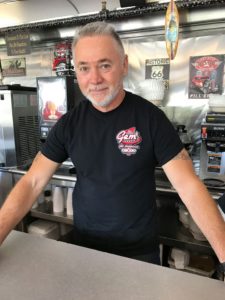 Doug is one of the most recognized faces in Syracuse as the main greeter and owner of The Gem. On weekends Doug can be seen greeting the breakfast crowd including families with children heading to soccer and older retirees sitting in their favorite booth. Always in action, Doug either has a coffee pot, a cleaning towel, or a ketchup bottle in his hand.
A cancer survivor who is also an avid motorcycle fan, you can find Doug at events all over Syracuse including the Carol Baldwin Breast Cancer fundraisers and Challenger Baseball games at NBT Bank Stadium.
Tammy LaLone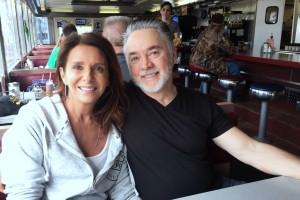 Tammy LaLone has the restaurant business in her blood. Her mom Nancy runs Mama Nancy's just a few blocks from the Gem. However, early in life, Tammy worked as an auto detailer with Doug, just a few doors down from her mom's diner. When the opportunity to run the Gem came up, they couldn't resist.
Tammy keeps busy with the behind the scenes business of running The Gem. No restaurant can run without someone making sure supplies are on hand and the books are done on a monthly basis.